Site last updated: 4.04.01
**Please note: I will NOT be doing updates here anymore as this will be transformed to only Nightdwellers...the new site for Undertaker and Undertaker only can be found at this address http://darklordut.tripod.com so please stop on over and see it. It is not complete by any means yet but that's what I've been working on recently...time to expand!!! Hope to see you there soon!! Also, if you enjoy Nightdwellers, please stop back as I will be updating that site and devoting it to all things dark!!!
Dead Souls have entered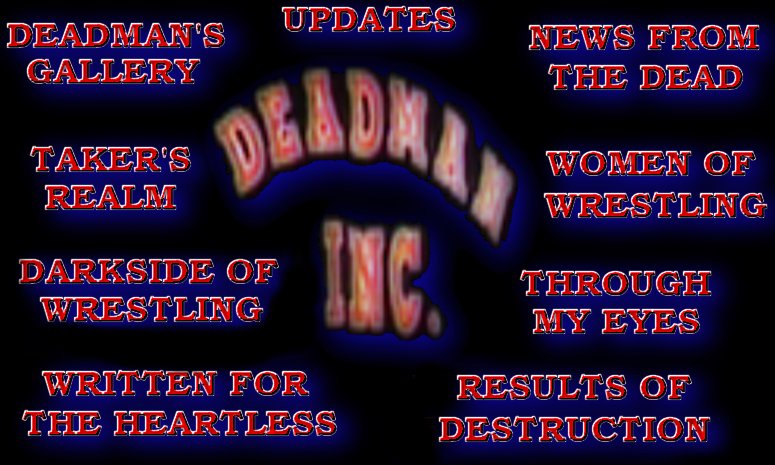 Sister Sites:
Children of the Night
Iya & The Nightdwellers
Kane's Forbidden Hell
Affiliates:
Occult of the Baphomet
Lynn's Bad Men From the Darkside
Contact: Webmistress Iya
Site Map for Nightdwellers/ Dead Man Inc.
Webmistress: Iya AIM Name: Iya797 ICQ #: 47092454 E-Mail: Unitedindarkness@yahoo.com MSN Messanger: Iya_@hotmail.com This site is a non-profit site run by a fan of both wrestler and musicians. No infringement was inteneded. Undertaker and Kane are copyright of the WWF. Copyright for graphics of this mini site Iya2001